Anatomy of a Complex Lease Transaction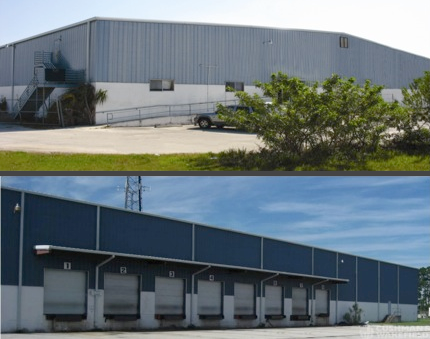 Signature Systems Group, Inc.
Regency Industrial Park

350 Central Florida Parkway, Orlando, FL

91,330 SF – 11-year Lease – $4.4M in value
– Signature Systems Group, headquartered in Manhattan, NY, is the worlds largest manufacturer of stadium flooring, special event fencing and modular temporary roadway.

-Signature Systems Group provided over 2 million square feet of flooring for the 2012 Summer Olympics.
Provide a 100,000 sf facility with the following requirements:

    Rail & Silos
    6,000 amps of 3-phase power
    Outside storage
    Heavy sprinkler
    Reinforced floors
Negotiated an 11-year lease, with $700,000 in Tenant Improvements contributed by the Landlord towards reactivating, upgrading and extending the rail line, installing silos, upgrading the sprinkler system, reinforcing portions of the warehouse floor, increasing the power supply, and build out of 4,000 sf of office area among other improvements.

KR Properties was also able to secure 12 months free rent (which was spread out over the first 2 years of the lease).

Successfully subleased their 31,330 sf facility in Sanford to Ram Sales.
Services Provided by KR Properties
    Consultation with CSX Railroad
    Consultation with Progress Energy
    Consultation with Florida Power & Light
    Consultation with Electrial Contractors
    Consultation with Fire Sprinkler Contractors
    Consultation with General Contractors
    Tenant Representation
    Sublease Services